Explore our trusted lineup of industry-leading automotive PSAs.
LINTEC is a leading supplier in the booming global market for pressure-sensitive adhesives, labels, films, and tapes. Our automotive division has been called a "Visionary Leader" in the space with noted strengths across the product value chain for our breadth and depth of innovative product offerings.¹ We are proud to offer every LINTEC Automotive partner the high-quality, reliable solutions they need at a price point that makes sense.
Custom films to fit your project.
Our partners enjoy a versatile, market-leading portfolio of products that solve nearly any design challenge.
LINTEC Automotive will respond to your RFQ with a shortlist of top options drawn from our extensive library of core, adhesive, and liner materials. We suit our expert recommendations to the precise goals and specifications of your project, whether it's exterior, in the cabin, or structural in nature.
Preserve the flawless finish of your aluminum wheels and prevent corrosion of sensitive brake rotors from line to lot with no-nonsense, fast-applying, residue-free wheel protection films. We use a special polyethylene carrier with a stable but easy-releasing adhesive (customized to the surface design of your wheels) to ensure long-lasting protection from the elements until you're ready to remove them. Just stick, protect, peel away, and dispose.

Exterior Automotive Films
LINTEC Automotive maintains a robust portfolio of industrial-strength exterior automotive films for versatile and long-lasting protective or aesthetic applications. We supply customizable exterior automotive films, labels, and tapes for: bumper stripes, paint replacement, anti-chipping protection, safe shipping, mud guards, attractive emblems, component mounting, air-permeable labels (for plastics that outgas), and more.

Interior Automotive Films
Demand for interior automotive tapes and films has been surging, and for good reason.² Our partners enjoy cost savings and accelerated line times on a wide range of customizable interior applications. Use LINTEC films to: protect interior components during shipping, bond trim or molding, label the dashboard, seal or cover unused panel holes, black out window frames, dampen cabin noise, prevent rattles, or deliver an attractive finish.

LINTEC Automotive labels are renowned for their resilience in the face of blazing heat, corrosive agents, and other stresses of the harsh automotive environment. We supply exceptionally long-lasting adhesives for warning or caution stickers, critical auto data labels (such as VIN or VECI), instructional adhesives, and more. Tier 1 suppliers and OEMs count on LINTEC adhesives to last the life of the vehicle, even in the engine bay.

Foam Anti-Vibration Films
Our cutting-edge foam adhesive tapes give you a flexible solution for reducing NVH and diffusing vibrations or impacts throughout the vehicle. Strategically placed foam anti-vibration films or tapes (single or double-sided) will dampen cabin resonance, absorb shocks on hatches or doors, insulate components from heat or tactile vibrations, prevent buzzing or rattling, seal out moisture, mount emblems, and close gaps between irregular surfaces.

Temporary Protective Films
From the factory to the showroom floor, LINTEC Automotive films provide reliable protection for interior and exterior surfaces until the vehicle is ready for display or sale. Our durable polyethylene films use residue-free adhesives and wood-free glassine release liners for a simple, cost-effective value-add to your packaging or shipping processes.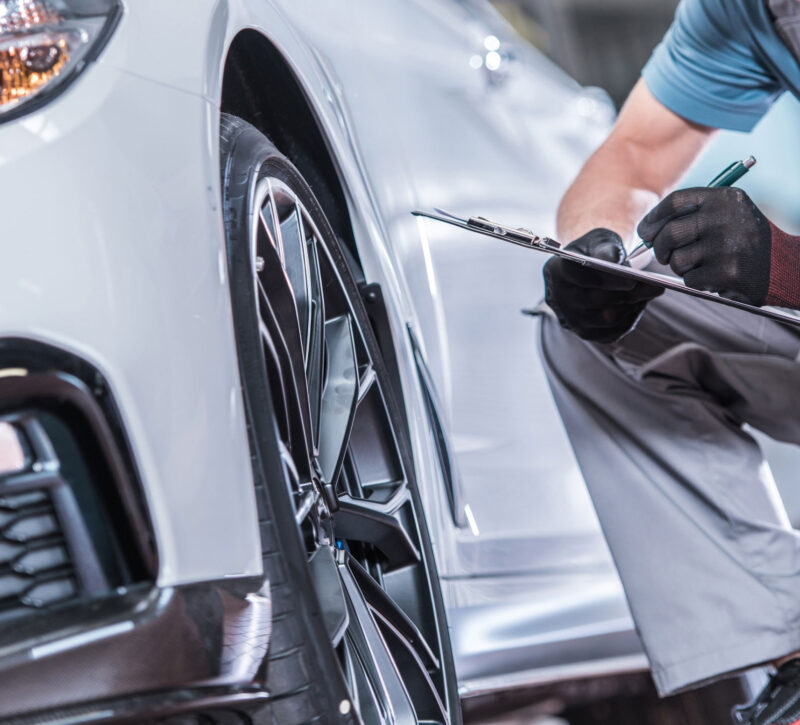 Product R&D With Lintec Automotive
Our team of experts is eager to discuss any ideas or questions you may have about unique applications for automotive films and consult on and explore the possibilities for our products in solving your design problem.  Our RFQ process is collaborative; we're open to putting our team to work on any R&D opportunities to use our films in a valuable new product line.